Show 'em you've got nerve!
Twin Oaks Anesthesia is excited to share our new NERVE SHIRTS™ 2.0 and welcome the newest design member to the Nerve Shirt family - another woman's cut available in 3 different designs! Inspired by Jonathan Kline and his wife, Deanna Kline, these shirts have a fun design highlighting the various nerves mapped out on the upper body and arms. These shirts are made with PURE-tech moisture wicking technology and offer UPF +50 for days out at the beach or fun in the sun! Furthermore, the Nerve Shirt™ can be worn in the OR as it is a non-cotton microfiber material allowing one to stay warm in the coolness of the OR while also providing nerve references right on your sleeve!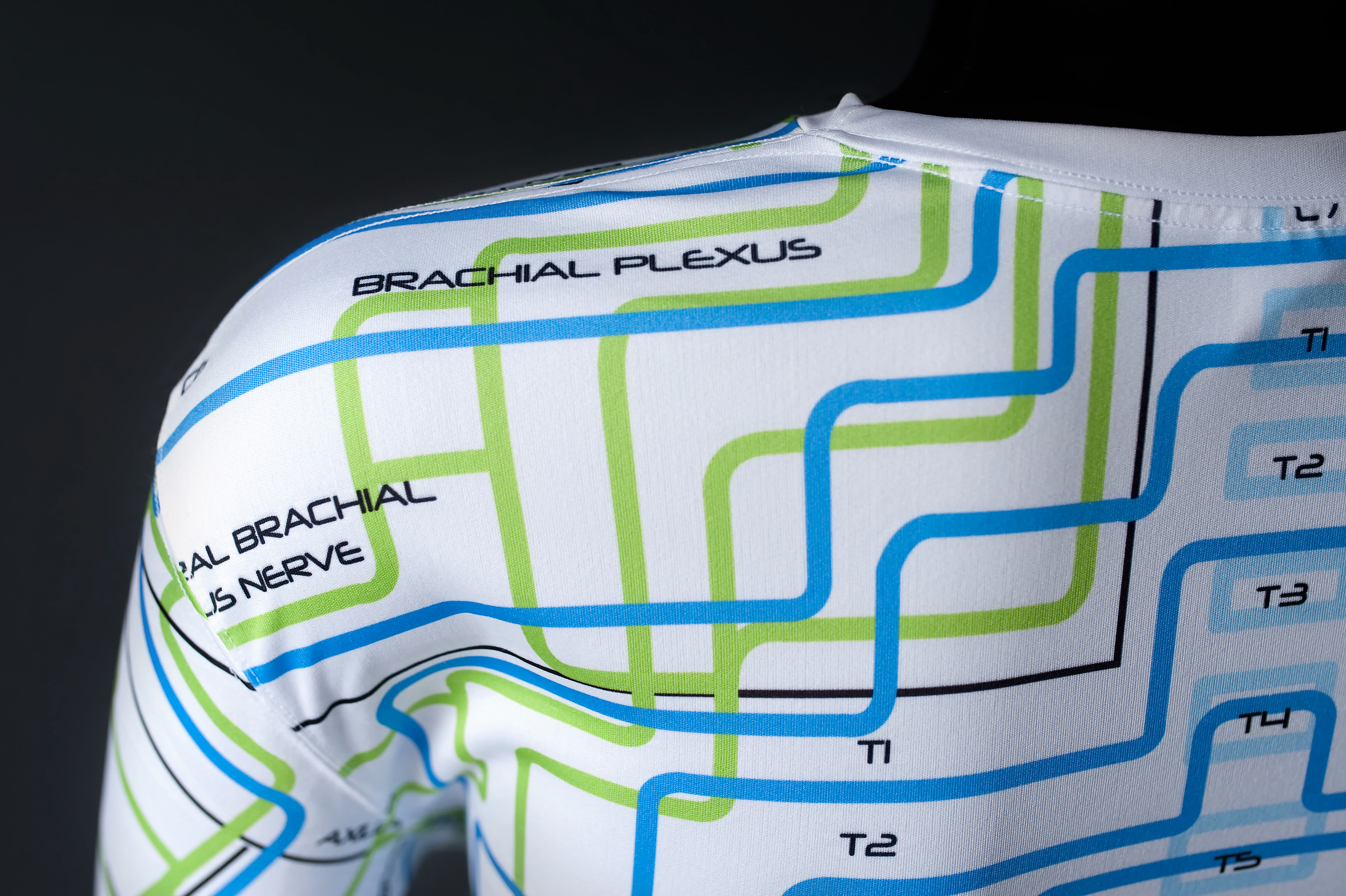 Watch the videos that started the buzz!